« HOW TO MAKE THINGS SIMPLER? »
At
3P Design
, our first goal is to support IT cabling professional users by inventing solutions together
to make cabling simple, reliable, and swift.

Think of the cabling world differently
Today, with over 105 direct or indirect employees, 10 million products up and running in 40 countries on 5 continents, 25 patch rooms fitted each day with our products, we are proud to bring the
3P Design solutions
to more than 45000 professional users and the millions of people who enjoy their benefits in their daily working lives…
Why choose «3P Design »?
"Patchsee®"
takes root at 3P Design.
"Patchsee®"
is the brand name for the world's first RJ45 cable to use fiber optic technology for tracing purposes. "Patchsee®" is the first innovative technical solution created and manufactured by
3P Design
, and is now up and running worldwide.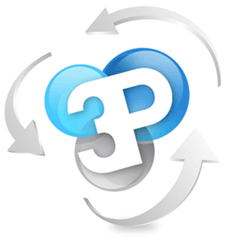 3P Design
also brings the «
Third party
» concept to life through the close relationship we develop and maintain with cabling professionals such as yourselves...
Thinking and acting differently at
3P Design
translate also into implementing innovative marketing strategies, in developing internet sites dedicated to specific technical solutions, in offering free products trials, in partnerships with our dealers, and so on.
Additionally our 3P's represent three vital business pillars:
> People
, our customers, our staff, our suppliers;
> Product
, an organization focused on products;
> Process
, an organization geared to supply users with the right product, at the right place, at the right time.
Our special brand formulation expresses our uniqueness, with our sole aim of becoming your preferred choice in the cabling world!